@Chrishallrides – Chris Hall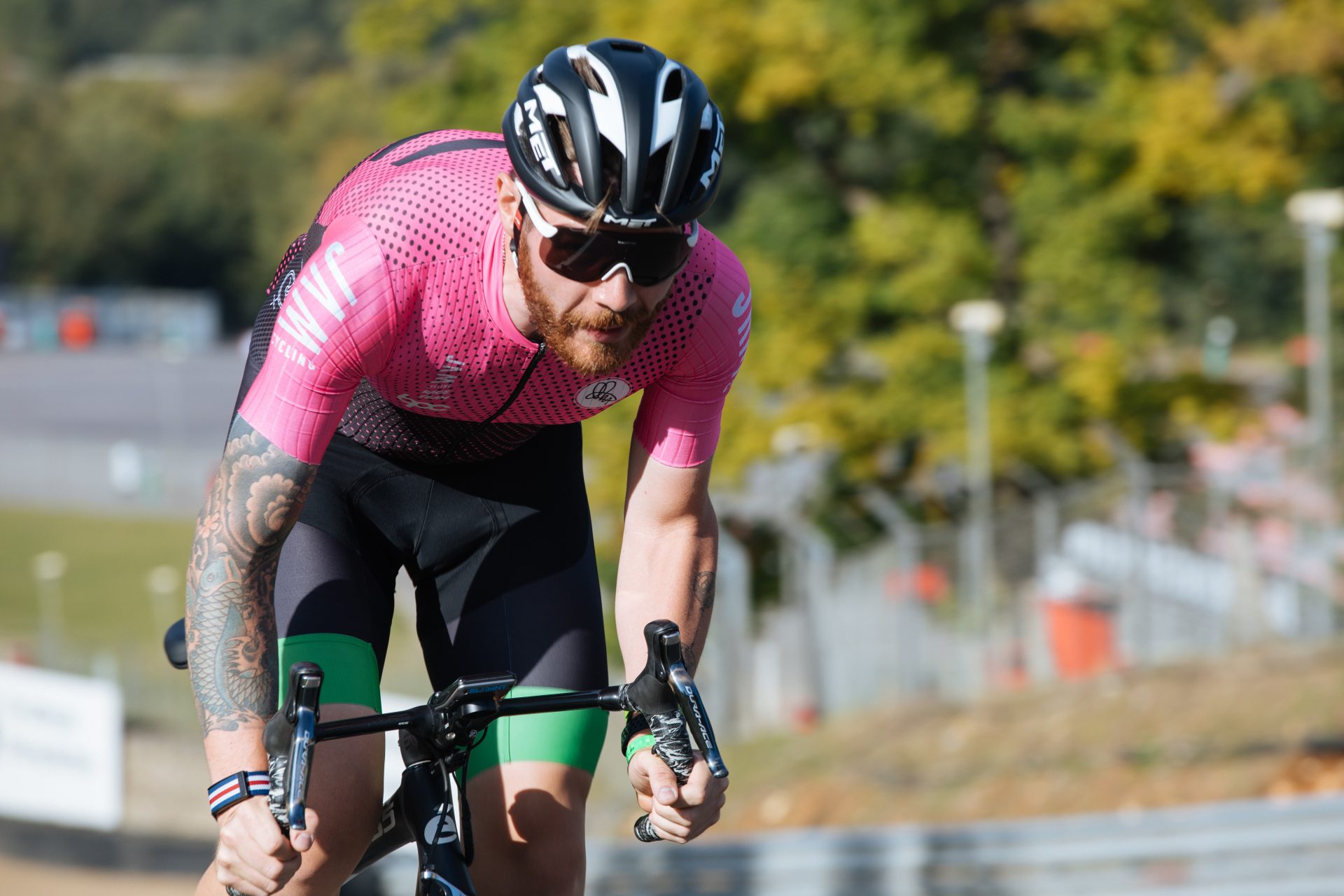 1. Introduce yourself
I started cycling as a way to get to and from uni and work. Gradually I've gone further and faster, now competing in ultra-distance races, 24 hour TTs and some off-road adventures. I used to be big, like 120kg and suffer badly from depression. Cycling is escapism and I like to help others in keeping positive and enjoying the moment they are in. The 'now' not the past of the future.

2. When/why did you start cycling?
I've cycled all my life on and off. But more seriously probably around 2015. In 2016 that was the first year I started doing these crazy challenges.
3. Where are you cycling the most?
London is my home and very much pivotal to where I cycle so much although I like to get out of the city and explore elsewhere.

4. For someone who is visiting your area for a weekend, which routes are a must-see, what they shouldn't miss?
These are three of my favourites and they aren't the obvious routes in or around London. Enjoy:
The Dusty Ride: perfect for gravel or cyclocross bike, nice and fun and slippy:
Micks Essex Loop: I don't know who Mick is but he has created a brilliant one here, I usually use this as a TT training route:
Go Big then Go Home: If you want a long summer adventure, head to Canterbury and back. A long beautiful day out in the saddle best with friends.

5. We love coffee and after-cycling activities, do you have any other recommendations related to cycling?
In London, I have a few brilliant recommendations food wise where I love to go to post-ride
Pilpel for the best falafel in town.
Genesis: Organic, healthy and 100% plant-based deliciousness.
Workshop Coffee: Simply the best coffee in London. Period.
Santa Maria: The best pizzas in London, Run by a cycling friend.
If you want a good mechanic whilst you are here, see the legends in SBC. I use them for all my bike maintenance.
If you want some new bike bits and are in central, you really can't go wrong with popping into Condor.
6. What is a cycling paradise for you?
To be honest, Girona. I've longed to live there and work out a way that I could make a career and ride my bike there. Every time I go, I feel incredibly relaxed and happy. It just makes me smile and every time I leave, I crave going back!

7. What is your favourite climb and why?
For me, the most memorable climb I have ever done was Kegety pass in Kyrgystan. It's about 56km long and you climb for 2,680 m which actually takes you up to an altitude of around 5,000m. I conquered it in the 2018 Silk Road mountain Race, camping out on the mountain as a snowstorm came in that night.


8. An HC climb you have pending?
Basically any of the major climbs in Morocco! I'm heading out to the Atlas Mountain Gravel Race on the 13th February and I know it will be a log of climbing!

9. What is your next cycling destination?
This weekend I am heading to The Netherlands for the final round of the Cyclocross World Cup, not to ride but to spectate which will be amazing, otherwise, it's Morocco for the Atlas Mountain Gravel Race!
10. Could you recommend 2 Instagram accounts of cyclists who inspire you?
My best buddy, Francis Cade. He's a lucky chap who gets to see so much of the world. We cycled across Australia together last year and it was incredible.


My pals over at Attacus Cycling, Jimmi and Emily. They are two of my closest friends who have set up their own business in making the best cycling kit they can. It's inspiring to follow them.

Last plug: My own design account: Zero Lemon. I use this as a way to get my creative juices flowing.
Photo Credit:
@george.galbraith
@jamcycling
@francisccade
---
How is affecting your area the Covid-19?
London is very weird right now. It's definitely a lot quieter but there are still quite a lot of cars on the road. I have mainly been staying in as we are being told by our government to stay in unless we need to leave. We are allowed out once a day to exercise on your own or with who you live with though which is great. I do however think that some people are taking this a bit for granted which is sad.
What are you doing to train at home those days?
I have decided to work a lot on my core strength to help recover from a back injury sustained last year along with lots of sessions on the Kickr and on Zwift (probably like most people) It keeps the legs ticking over which is worth its weight in gold!