Gravel Girona inside borders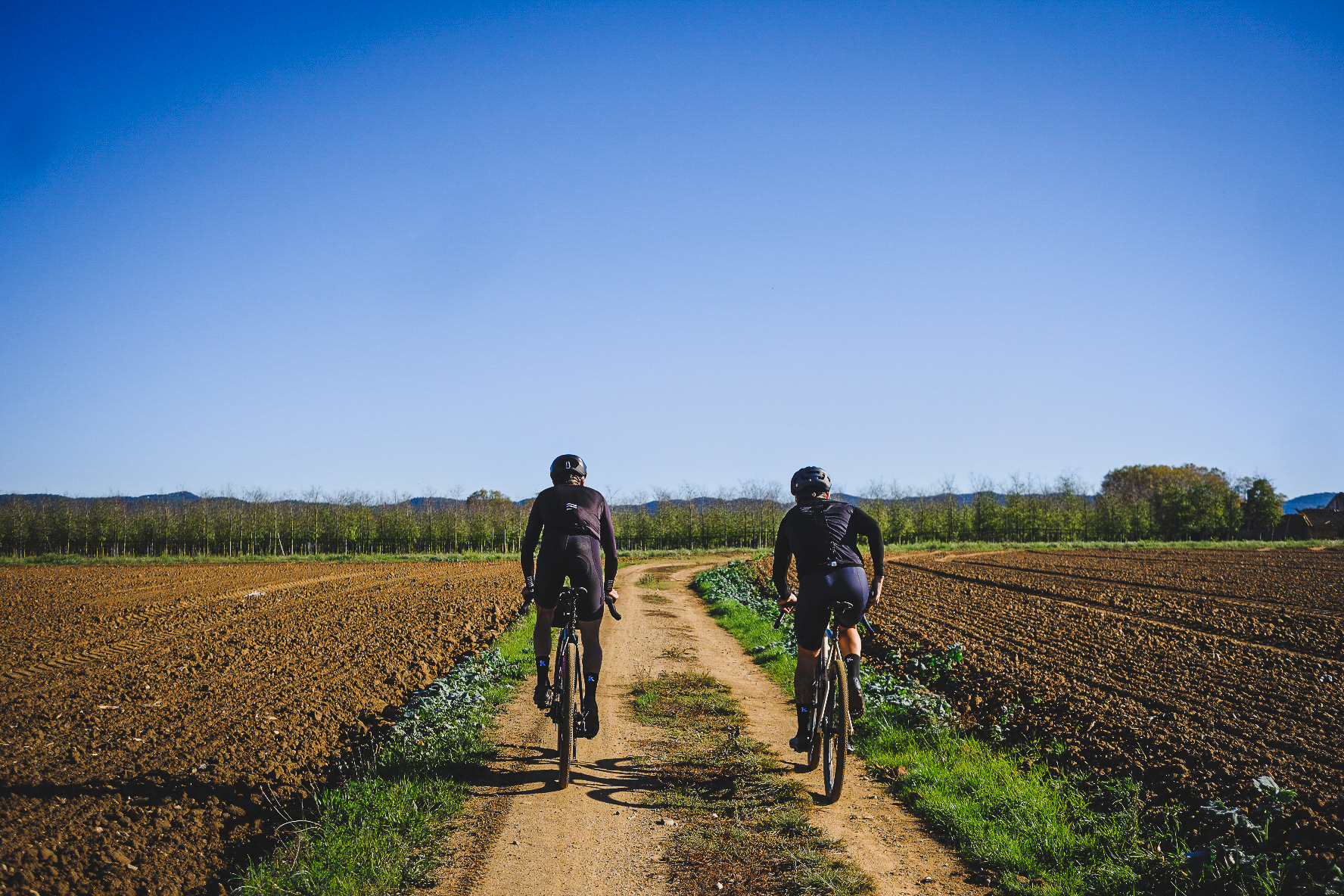 Appreciate what you can do now, without complaints. Due to actual regulations Friday to Sunday we have restrictive regulations in terms of cycling outdoor, we still can ride outside, that it's really great, but we just can move around Girona and all the neighbouring villages.
So we start looking at the map and define a route inside this "borders"
Our friend Gerard from Klassmark designed a pretty good one on gravel, doing a 105kms of amazing gravel, visiting all the neighbouring villages so we decided to go for it this Sunday and discover maybe roads we don't usually take on our daily basis.
We had a perfect sunny and warm day to ride, laugh, chat and do some pictures. We missed the last 25km, but I enclose here the full route in case you are in the area and want to discover a proper local gravel route.
---