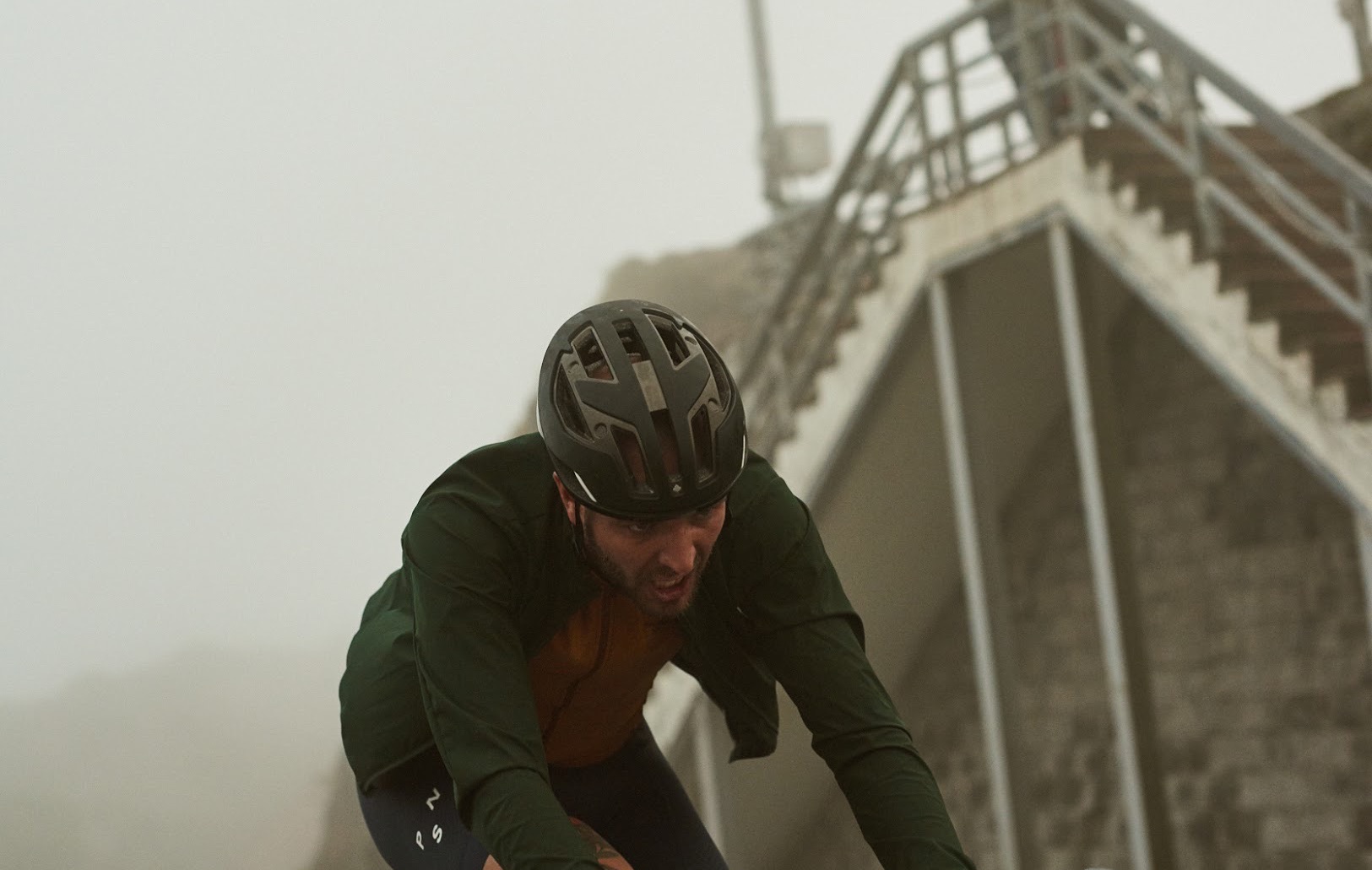 1. Introduce yourself
I am born and raised in Denmark with a promising career as a badminton player, as the dream couldn't be realized and Tour de France seems much more interesting, I start racing every day in our neighbourhood against all other kids trying to win the green jersey.
I am based in Copenhagen, but most of the time I am travelling around the world with my bike doing Sales and Activation for the Danish cycling apparel Pas Normal Studios. Spend more than 250 days outside the country every year and riding more than 15.000 kilometres on my bike.
I love riding in shitty conditions.
2. When/why did you start cycling?
Started my cycling career many years ago, a handful of good friends and I started a charity project to collect money to families with kids who got Cancer. La Marmotte was the goal. After that it took off and become an addiction and later on a fulltime job, first at Rapha and now Pas Normal Studios.
3. Where are you cycling the most?
Mostly North of Copenhagen, maybe not so exotic – but it definitely has its charm. Flat and windy and often it rains – sounds bad, but you become use to it. It also makes the sunny rides much better.

4. For someone who is visiting your area for a weekend, which routes are a must see, what they shouldn't miss?

If you visiting Copenhagen and want to see something special, you need to do a long ride to get out on the countryside where it really gets beautiful, but still flat and you might always have a headwind.
Most classic and used one is Nivå, a 75 kilometre ride North of Copenhagen that end at Strandvejen with a sprint for the famous city sign Klampenborg just outside Copenhagen, but I rather give you the opportunity to ride a combination on the 4 most used routes North of Copenhagen. – Strava Link –
Classic Gravel route has to be here as well – every Wednesday after lunch we stop working and going for a 3 hours gravel ride together everyone from the office at Pas Normal. – Strava Link –
5. We love coffee and after-cycling activities, do you have any other recommendations related to cycling?
After a long wet and cold rain, there is nothing better than visiting the local smørrebrøds restaurant, sitting outside under a heat lamp and get served a cold beer with ryebread topped with potatoes.
If you are looking for a good coffee, Cranks and Coffee is the place to end your ride in Copenhagen.

6. What is a cycling paradise for you?
Everything they have in Taiwan! Food, people's kindness on the road and the crazy long and steep climbs is a chapter for it selves.
Go there!
7. What is your favourite climb and why?
Could maybe be Mangart in Slovenia a dead-end road with tons of small tunnels and a stunning view. Been used in many commercials.

8. An HC climb you have pending?

Wuling in Taiwan from sea level to 3.275 meters altitude. Tough one the last 12 kilometres – can you imagine to climb for 105 kilometers?

9. What is your next cycling destination?
Actually I am going to Oslo this weekend to open up The Service Course Oslo – and on the schedule, there is planned a gravel ride into the national park Nordmerka. Otherwise, I am planning a tour around Portugal with some friends later on.
10. Could you recommend 2 Instagram accounts of cyclists who inspire you?
This Dutch guy really inspires me to do some more exploring and visit places you never have been thinking off. His photos are amazing and I still trying to figure out how he can do this with a family back home.
The gravel king and one of the best photographers on Instagram, he is THE GUY to follow I you like dust and wide tires.