Poröma – Gravel event Portugal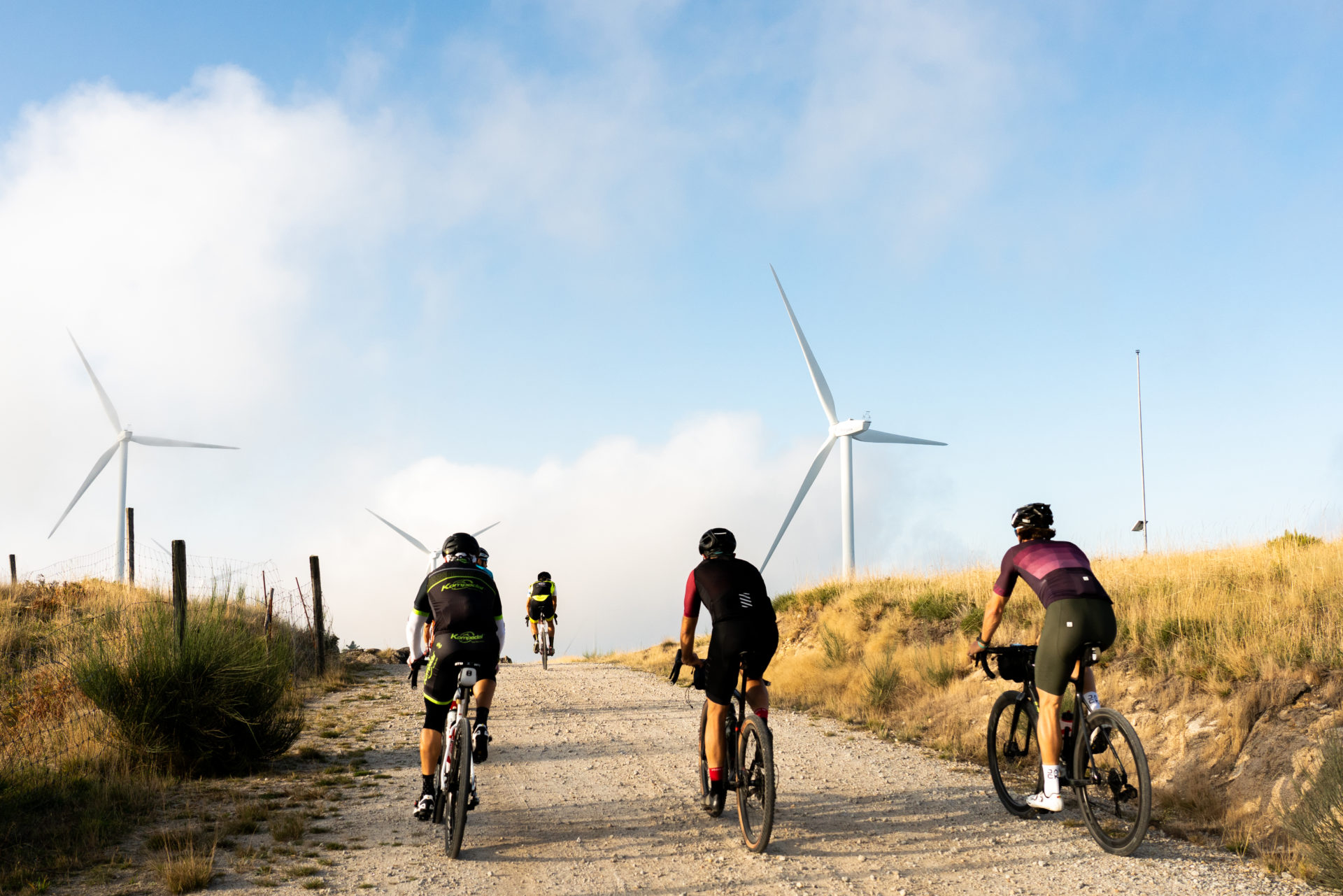 Here we are on another trip that involves gravel, this time I was in Portugal to attend the first gravel event in the country, welcome to Poröma!
After a long drive with the van, I arrived after lunch at Caramulo, when the event will start on Saturday. I was tired but Sami was there too and my 3T Exploro was ready to rumble so we decided to go for a short ride to explore the area and move the legs.
Serra de Caramulo it's amazing, views are fantastic and the peace up here it's incredible, it seems the time stopped here for a while, and locals are really welcoming.
Saturday the weather was perfect to ride, people start arriving at the base camp ready to have fun and enjoy a 100km on gravel. We start on an easy climb to find a gravel road going trough the mountain; fast roads and unexpected downhills were the first segments we crossed until we arrive in a dusty segment were we had so much fun and pics!
Organization it was stunning, always caring about the riders, I felt home all the weekend, and the food…no words on the food during and after the ride
We had a long stop on the lunch point, unbelievable place where we had super delicious food and time to rest a bit before we afront the second segment of the ride, with a steep climb at the end that was bringing us to the base camp at Poröma.
It was a tough climb and the group in front was pushing hard during the las 8km climbing and then…again back to Caramulo and to our base camp when the organization was waiting for us. We wait until the last riders to have dinner together and after we had the opportunity to watch the film "Exploring the limit" from Jack, the ultra cyclist, who did Girona-Caramulo to attend the event, and was riding with us the whole day.
An amazing experience that fot sure I will not miss the second edition next year, congratulations to the organization, it was a pleasure to be here and ride in your country, meet passionate cyclists and help to spread the word of gravel in your area.
If you want to see more about the first edition of Poröma check my Instagram account, I created a fixed story with all the pictures and moments we shared during the weekend, and if you are around Coramulo check the two rides I did here.
Day 1 ride – Route
Thanks Sami for your pics!