@fameandspear – Andy Rogers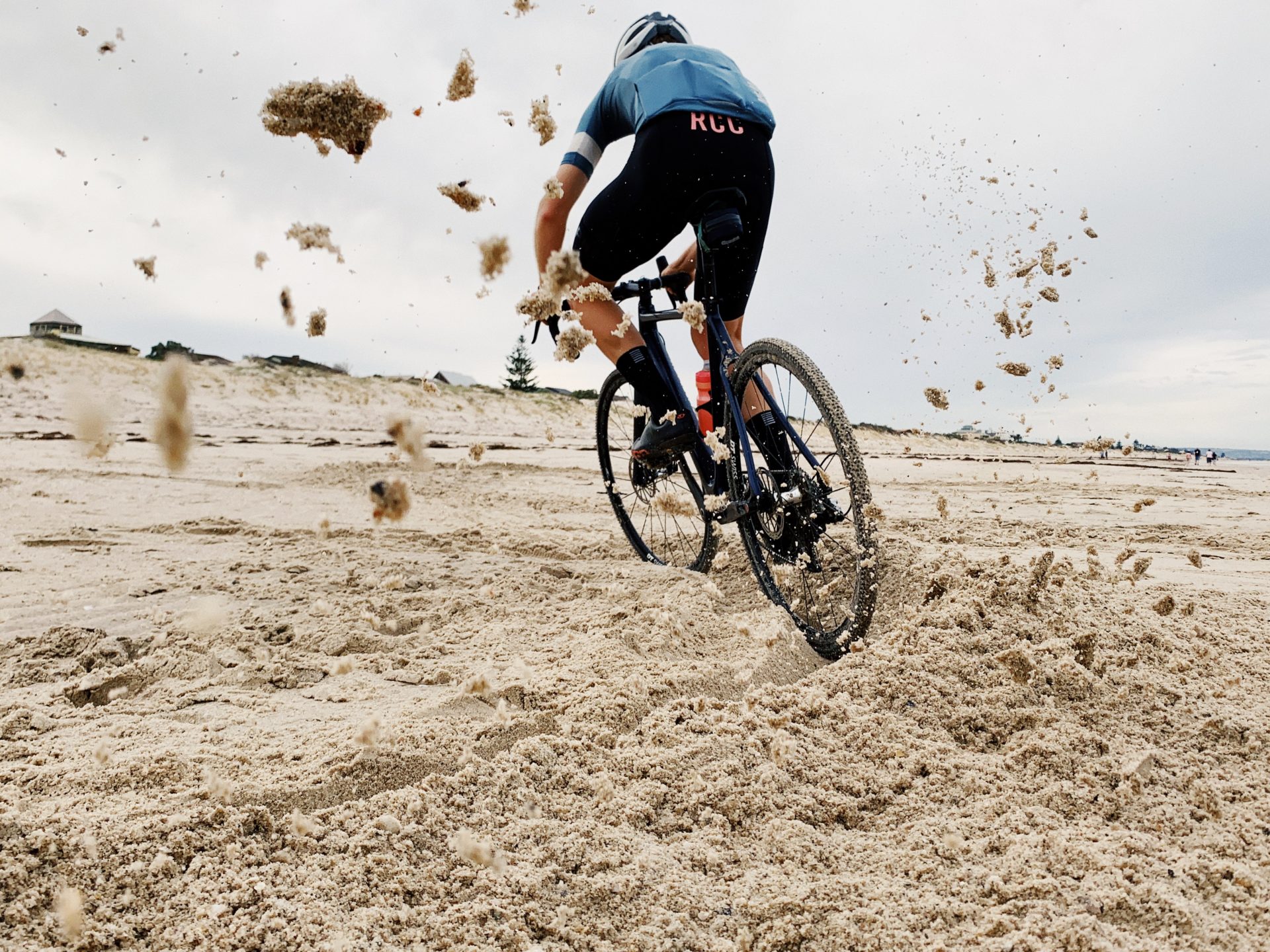 1.Introduce yourself
Hi! My name is Andy and I'm a photographer and lover of bikes from the small Australian city of Adelaide.
2.When/why did you start cycling?
I've ridden a bike for most of my life – I have photos of me riding around on a small tricycle when I was a young child and memories of doing laps of my hometown street on my little BMX when I was a little older. I rode MTBs at the local jumps with my school friends as a teenager and started using my fixed-gear bike as my main mode of transport toward the end of high school which has continued until this day. I would say I took up cycling seriously though probably about 8 years ago when I started going on longer rides, finding new groups of people to ride with and basically saturating my life with anything bike related.
3.Where are you cycling the most?
The Adelaide hills (where my partner and I live now) has become the place I spend the most time riding. We moved here 3 years ago from Melbourne and it's been a beautiful city to enjoy riding in with some of the best roads in Australia almost literally at our front door, single-track scattered all throughout the hills and much more consistently pleasant weather than Melbourne!
4.For someone who is visiting your area for a weekend, which routes are a must see, what they shouldn't miss?
Can you share your favourite Strava routes? There's a lot to see in the Adelaide hills! Almost everywhere you look there's another road or trail snaking its way off into the distance and you find yourself wondering "I wonder where that goes…". It almost makes it hard sometimes to stray away from the well-known climbs and roads that have been done time and time again. Luckily for me, I have a good group of friends who love a good bit of adventure and have shown me some truly wonderful rides over the last few years.
A) Hahndorf via gravel: This takes in some of my favourite roads in the Adelaide hills. It starts with arguably Adelaide's most well-known climb of Norton Summit to take you out of town, but then you quickly deter from the 'normal' roads and veer off into some gravel to take you further into the hills. A quick decent down Pound (a fun, quick windy descent) and you end up at Blockers Rd – a challenging but beautiful gravel climb. From here, you spend some time on some quieter and picturesque roads that will take you to Hahndorf. Here, you can take a break and fill up your bidons and take in the views at this cute little 'Germantown'. Out of Hahndorf, Kangaroo Reef Rd (another wonderful gravel road) will take you over to Mylor where you can stop at Harvest Mylor Cafe for a good coffee and a snack. After coffee, Aldgate Valley Rd will climb you up to Stirling – this is one of my favourite climbs as it's gently winds it's way out of Mylor, lined with dense trees and a running creek. From Stirling, you can descent straight back into town via the Old Freeway Bikeway and you're back home! at 76kms and 1500vms, it's a great taste of almost all of the sights and sounds in the Adelaide hills.
B) Hills – South to North: If you're after a bit of a bigger day, and want to traverse your way along the hills from South to North, this is a good way to do it for sure! You start off South of the sitting climbing up Belair Rd, making your way toward Belair National Park. Once in here, you make your way through this beautiful little reserve before a short pinchy climb brings you back out the other side. There's almost no cars in here so it's a lovely spot to take in some quiet nature. From here, you cut through the Mark Oliphant Conservation Reserve, via a fun little gravel road. It's a tad on the bumpy side but very doable on a road bike. From here, there's a bit of time on some classic winding Adelaide hills roads through Bridgewater and Carey Gully as you make your way toward Lobethal Rd. Once at Lobethal Rd, you get to enjoy a beautiful and fun sweeping road with a bit of climbing and some fun descending. Turn left off Lobethal onto Harris and you'll be making your way along Croft Rd toward Fox Creek (where some of Adelaide's best MTB trail live if you fancy of a bit of dirt action!) but is also home to the Anderson Hill winery. It's a great spot with some stunning views and they're hot chips are also AMAZING. After a snack here, you'll fly down Fox Creek Rd toward Gorge Rd. Once on Gorge Rd, you can enjoy a wonderful stint cutting through some truly breathtaking rock as the road carves its way back toward town. You'll also ride by the Kagaroo Creek Reservoir which is worth stopping at and having a look. At the bottom of Gorge Rd, you're on the outskirts of town and you can smash it back to thew city.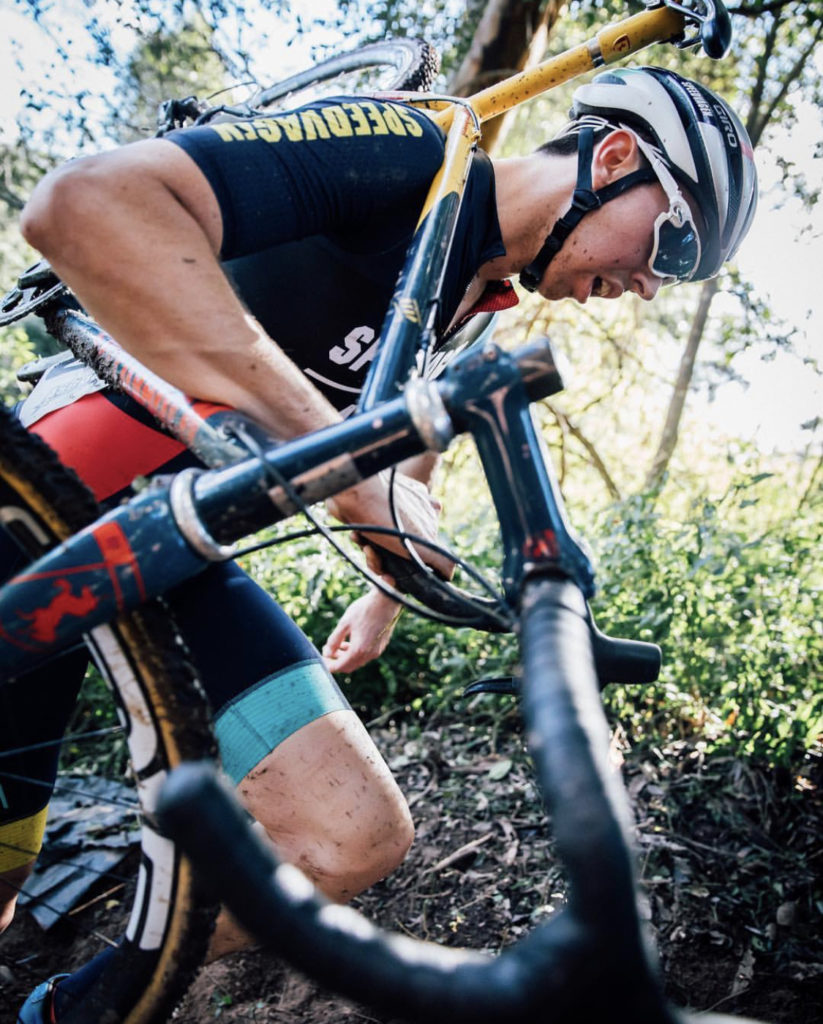 C) Sunset at Mt Osmond: This is an absolute must do. It's a short ride that you can do from the city within 30 minutes, you can do on almost any bike and is best shared with some close friends and perhaps some hot chips and cold beverages if you're so inclined. From the city, you head toward Devereux Rd, which start your short but steep climbing toward Mt Osmond. Once on Thirkell Avenue, the road really starts to point upwards, but just take it easy and you'll be up there in no time (this ride, in particular, is not about speed!). Once you're almost at the top, take a sharp left on Centre Track and this gravel path will take you to a grass-covered clearing at the top of Mt Osmond – here you can enjoy (in my opinion) the best views in Adelaide and watch the planes fly in as the sun sets over the ocean behind the city – bliss. Once the sun is almost down, you can either head down Pioneer Women's Track if you're on a dirt friendly bike, head back down Thirkell Ave or continue over to the Old Freeway and come down the bottom of the bikeway and make your way back into town.
5.We love coffee and after-cycling activities, do you have any other recommendations related to cycling?
There's a growing selection of great coffee spots in Adelaide so I'll name a few: Exchange, Monday's Sibling, Saha, Fix Specialty Coffee and Red Berry Espresso are all close or in the city and are great options. Foodwise, there's a lot! Some of my favourites include Parwana, Africola, Staazi & Co., Metta Sol and The Lost Deli. There's a bunch of bike shops for all your needs but Treadly Bike Shop (where I used to work) is a stand out for a nice relaxed vibes, some really cool and weird bike stuff and friendly face always happy for a chat.
6.What is a cycling paradise for you?
Somewhere with good gravel, heaps of singletrack and some good views. I don't need much to keep me happy but those are a good start. 🙂
7.What is your favourite climb and why? My favourite climb that I've done would have to be Mount Buffalo in the Victorian Alpine Region. The climb is Mount Buffalo. At ~20kms and 1500ms, it's a pretty reasonable climb (at least for here in Australia) but it takes in some breathtaking views and is lined with really interesting flora from the region. There's also an optional ~5kms you can do to take you to The Horn which while is a difficult extra few kilometres, the views are absolutely worth it.
8.An HC climb you have pending? A few years ago, my partner and I very randomly stumbled across a climb in Tasmania called Mount Barrow. We didn't really know what we were getting ourselves into when we started the climb but the "4WD only" sign at the bottom probably should have been enough to give us a hint. What followed was both beautiful and horrible at the same time. Pinches of +15%, gravel mixed with baby-head rocks but all the while some of the most beautiful surroundings I've ridden in. We got to a point where our bodies and road bikes had had enough and felt close enough be the top. Little did we know it kept climbing for a few more kilometres. Since, my partner has been back and ridden the whole climb on her MTB, and while she said it was still just as horrible a physical experience, I'm still very keen to get back and finish the climb proper!
9.What is your next cycling destination?
My partner and I are always looking and fun and interesting places to ride our bikes. Bhutan in Southern Asia has been on the list for a while, and we'd both love to do some riding through the Middle East as we've heard many stories of how lovely and welcoming the people are, but as of late, it seems like the rugged landscape of Scotland is pretty high on our list.
10.Could you recommend 2 Instagram accounts of cyclists who inspire you?
One of my favourite aspects of Instagram is the people and places it opens up to you – it's definitely opened up a lot of places and ideas that I doubt I would have experienced without it. The cycling community, in particular, is great for showcasing their adventures abroad, or even just in their own backyard and are generally very open about indulging it with you.
@kylescully – Kyle Scully has always blown me away with his photography work and has been someone who's work I've always enjoyed and looked up to. A plus to this is the places he regularly rides and shoots in look incredible! British Colombia is a place that has been high on my list of places I want to visit and Kyle has only strengthened that desire.
@steff.gutovska – I've followed Steff Gutovska for a while now and have always enjoyed watching her adventures. Wherever she goes, it always feels real and relate-able which I've enjoyed. She always finds cool places to ride, takes beautiful photos of them and I selfishly enjoy the Kibaav content – that dog is great.
Photo Credit: @jeffcurtes & @caztheturtle