Coffee On Top | Volcà de la Crosa| Chapter Four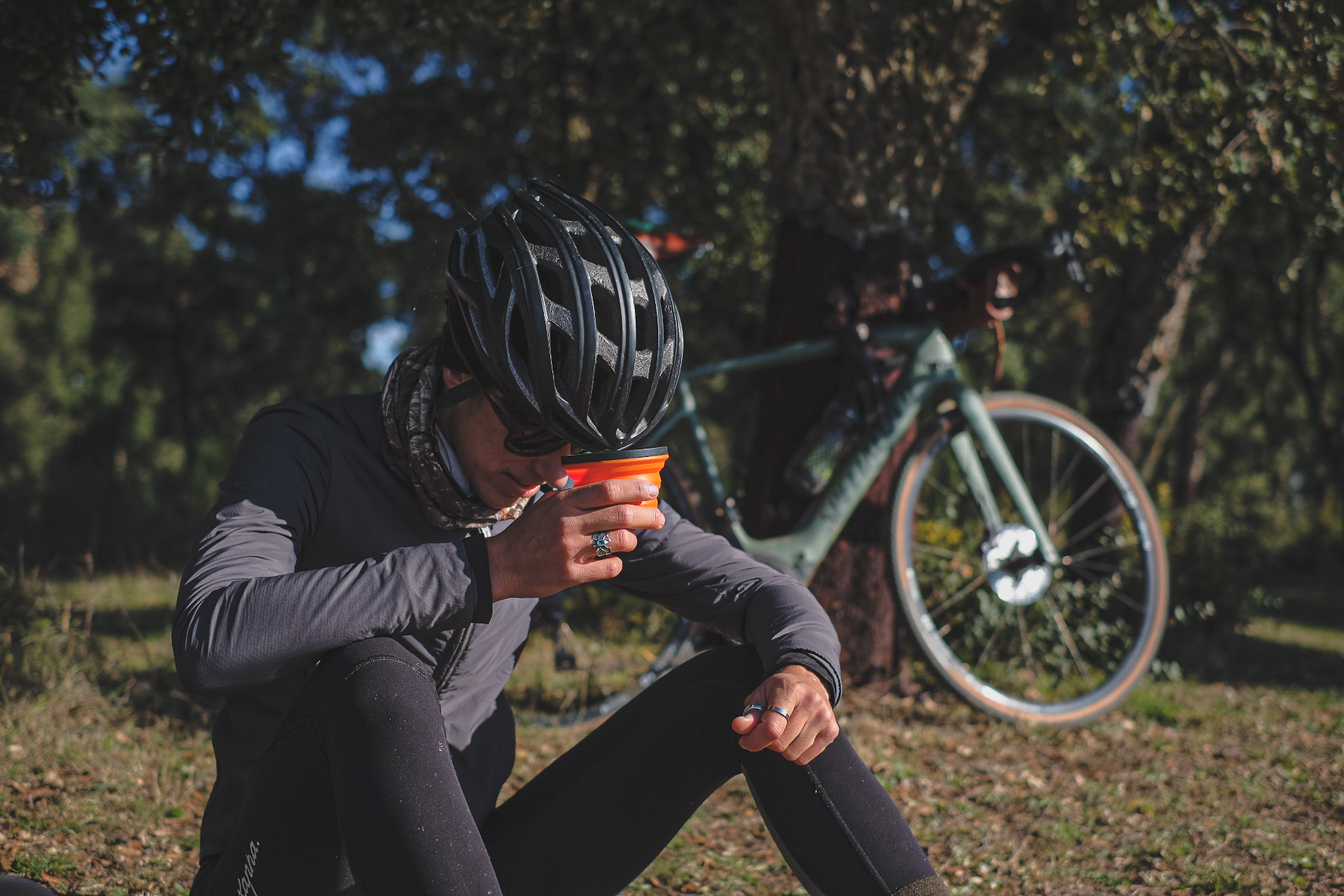 Coffee on top represents a new type of cycling, not about watts, not about time. Just a day out with our bike and a good coffee with a simple rule; I make the coffee, you bring your fav mug and we share it on top of a climb.
Improvised plans are always good ones. A few days ago we did an improvised Coffee on Top. Sami told us she was planning another adventure trip away from Girona and she was leaving so soon!
So the plan was clear; gravel, coffee and fun.
I wanted to find a climb Sami never have did in Girona, haha, believe me, it was not easy … but I asked her if she has ever gone to Volcà de la Crosa and she say not !!!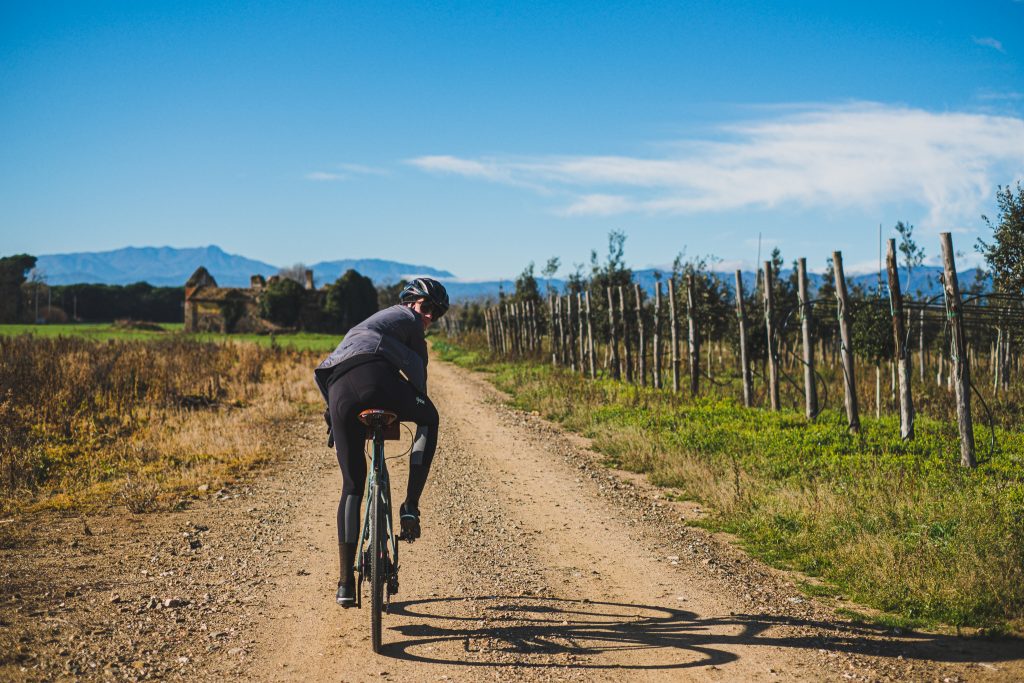 Cold arrived in Girona so gravel was a good choice and lucky us during our ride sun was warming us up. We did a loop around Gironès until to arrive at our stop Coffee.
Volcà de la Crosa it's not a super climb, but it's the only volcano in our area, little one if you compare with the Garrotxa ones.
We arrived there with a perfect sun for a cold day and chill for a while until come back to Girona. I knew Sami like Colombian origin coffee and she never tasted the Familia Osorio one so the choice it was easy. We rest there with a warm coffee and to be honest … our first Torró (Nougat) of the year!
Sometimes you don't need to ride long or climb an epic mountain to enjoy a ride and this is our proof.
Hope to discover different climbs thought this kind of rides, and hopefully, when this covid thing goes away we can share it out of the screen.
See you at the top with a coffee!
HERE YOU CAN FIND THE ROUTE AND VISIT MY COLLECTIONS TO FIND MORE INTERESTING RIDES TO DO.