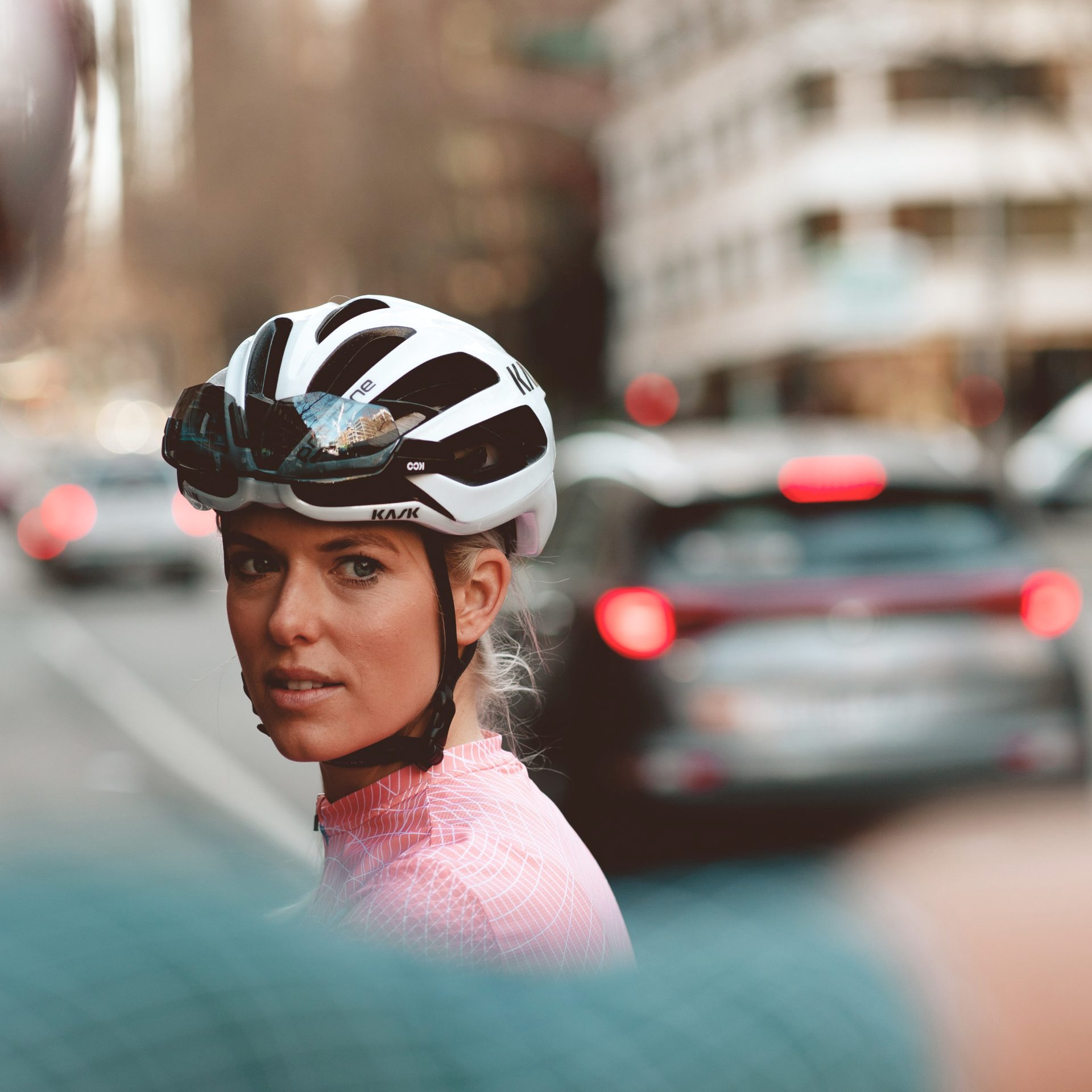 Hey! I'm Erin and I'm from Melbourne, Australia.
2. When/why did you start cycling?
I started cycling everywhere when I was a kid! All the kids in my neighbourhood lived on large properties and it was just the easiest way to get around. As I got a bit older, the bike wasn't such a big part of my life however I picked it up again in about 2013 when I was determined to run a marathon despite the many injuries. I needed something that I could do while I was injured, and the bike filled that void. I eventually realised that the highs and lows of running weren't for me and stopped (I got that marathon though!) in 2015, and I've cycled ever since. Somewhere in that period I moved to the city, and cycling also just became my mode of transport – now I'm cycling everywhere!
3.Where are you cycling the most?
Predominantly I cycle in Victoria, both in Melbourne and in Bright. Bright is a town in Victoria's high country about 3.5 hours from Melbourne and it's a cyclists playground. whether you want to ride road, gravel or mtb, Bright has it all. It's paradise, and I try to spend as many of my weekends there as possible.

4.For someone who is visiting your area for a weekend, which routes are a must see, what they shouldn't miss?
Skip Melbourne, go straight to Bright. That's where the good stuff is. I'd definitely recommend some of the mountains up there – in particular Mt Buffalo and Mt Hotham for the unbelievable scenery. If you like gravel and a challenge, the Goldie Spur is pretty spectacular too.
5.We love coffee and after-cycling activities, do you have any other recommendations related to cycling?
LLCC in Collingwood is my local coffee haunt (LLCC is a shared space between local cycling kit brand Pedla, spin studio the Spin Room and café Toms). On Friday morning we run Local Loops, which is a spicy recovery ride around the North East of Melbourne, with lots of banter and a lovely crew. We head back for coffees and a chat afterwards.
If you do make it to the high country, you can't go past Sixpence coffee roasters and the gin distillery Reed & Co.
6.What is a cycling paradise for you?
Somewhere quiet with lots of road and gravel climbing, not too much traffic and plenty of birds. I love looking out for native wildlife while I'm riding.
7.What is your favourite climb and why?
I think it has to be Mt Buffalo. It was the first HC climb I ever did, so it's a bit special. The views are beautiful, and the climb is just hard enough that you can choose how hard a day you want to have.
8. An HC climb you have pending
The ski season has just finished in Victoria, so the cyclists are reclaiming the mountains at the moment. I'll try and get as many HC climbs done as I can over the next few months, as there are a few races coming up that I need to be fighting fit for.
9.What is your next cycling destination?
I'm not sure at the moment. I know I'm off to the UK next year but there might be a cheeky getaway before that. Otherwise some domestic travel to Adelaide for TDU in January!

10.Could you recommend 2 Instagram accounts of cyclists who inspire you?
@brodie_mai – Brodie is an incredible cyclist who joined the Women's World Tour in 2018. I was lucky enough to get to know her when she was teaching spin at Cycle Collective in Richmond. Brodie is not just a gutsy athlete, she's a lovely and thoughtful person and I really admire her attitude towards life and cycling.
@spurlo_style – he's the jewel in the crown of cycling photography in Melbourne, and manages to capture real moments on the bike in a really unique way. Spurlo introduced me to the guys at @bastioncycles (who I also recommend people check out), but I'd known of his photos for a long time before that. He's great at taking photos that are artistic however the art seems to lie in the emotion and authenticity. He's also a great guy, and really supportive of the women's cycling community which is awesome.