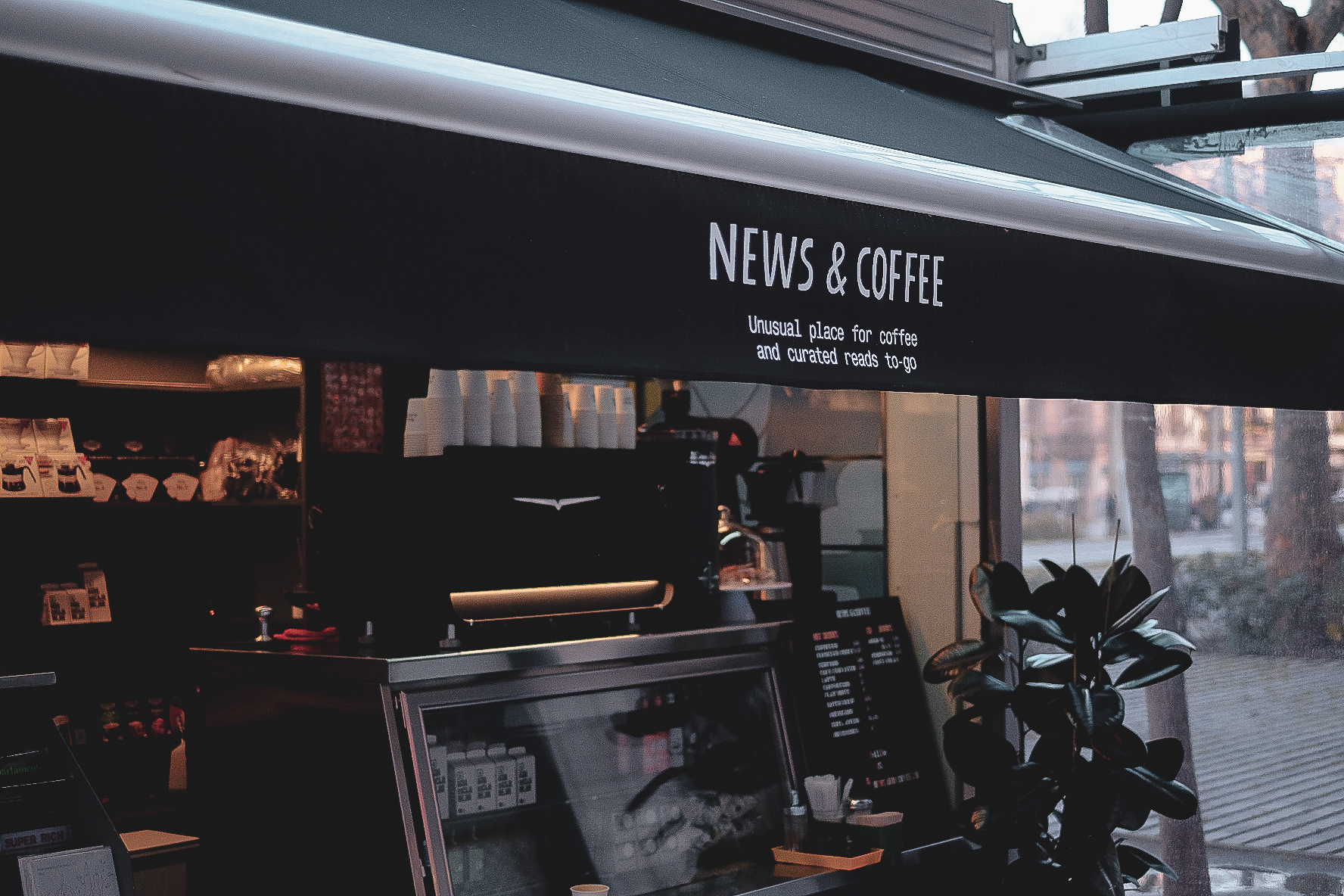 Before the actual lockdown, I went to Barcelona for a couple of meetings and before my way back to Girona I had in my notes to visit a new place for coffee lovers.
I hear about the News&Coffee in Tendencias.tv, my first startup, a few days before my trip to Barcelona, and if Francesca&team were talking about it I was sure it was worth it a visit.
Apart from cycling, my passion it has been always startups and new business models, and everything I was spotting on the net about New&Coffee it was really interesting, so I decided to plan a visit there.
Just arrived I met Pablo, owner and the mind behind the project. The concept's really simple, and I love that!!…
They are giving a second life to the old Kiosk but adding the coffee culture as a core business.
News&Coffee offers you the usual newspapers and a premium selection of the best magazine around the world, and a really good coffee. I ordered a flat white and Pablo made it perfectly, so I asked more about the project and the coffee, and then I realised we have more in common than just a passion for coffee.
First of all, he is has his own coffee brand, but it's roasted at Espresso Mafia, actually, he is roasting the coffee for Meier & La Fabrica, so the good coffee it was guaranteed there. Also, Pablo is a cycling lover too, and we had a lot of friends in common.
Usual place for coffee and curated reads to-go.
He told me is using a new machine from Victoria Arduino that save a lot of energy on the coffee-making, so it's perfect for this kind of projects. People liked the idea, and the success is being visible so he is looking for a new place for new spots.
The place is really approachable, the idea of open space to have a coffee on the street or take away I liked a lot, sometimes I don't like to be forced to enter to a place to do order whatever, and News&Cofee is covering this perfectly. I checked also the magazine selection, my background is on fashion, and also when I was managing the fashion project Tendencias.tv always had a good connection with this magazines, and Pablo had an amazing selection, also he was telling me, the sales here are quite important too on the magazines, so the project is connecting with the perfect target.
Coffee and talk were really good, hope to see Pablo again in Girona roasting the coffee or in Barcelona at their spot for a good coffee and to discover some new magazines. If you visit Barcelona, please visit him, space and concept it's really good, and you can talk about cycling there too with him!
Stay at home, stay safe, and drink good coffee!
News&Coffee
Passeig de Sant Joan, 17,
08010 Barcelona