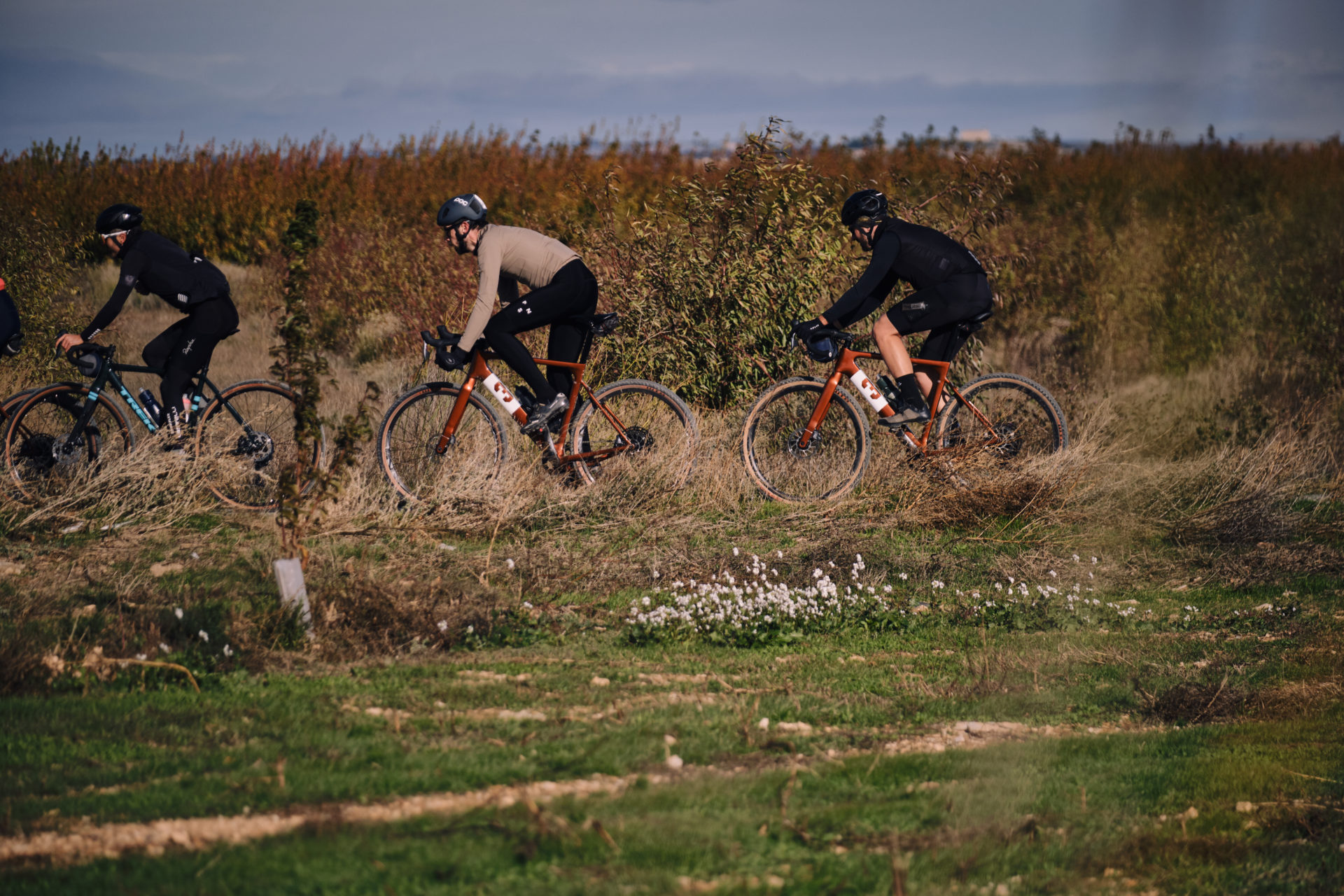 Sunday morning and the alarm woke me up at 6 am, I had in front 250kms to the Monegros desert to ride with the Velodrom community, another gravel ride on the agenda, and my first time in the area.
Everyone always talked me good things about gravel there, and if Velodrom was kind to organize I was sure it was a thing I didn't want to miss it, long drive ahead but sure worth it.
I picked up some friends on the way and we arrived there on time, 9.30 and suddenly a lot of cars was arriving one by one….from an empty park on a desertic village to more than 40 people ready to roll on gravel.
The day started well, I had a new bike to ride, the 3T Exploro AXS, and this news helped to not think a lot on the really cold weather we were having.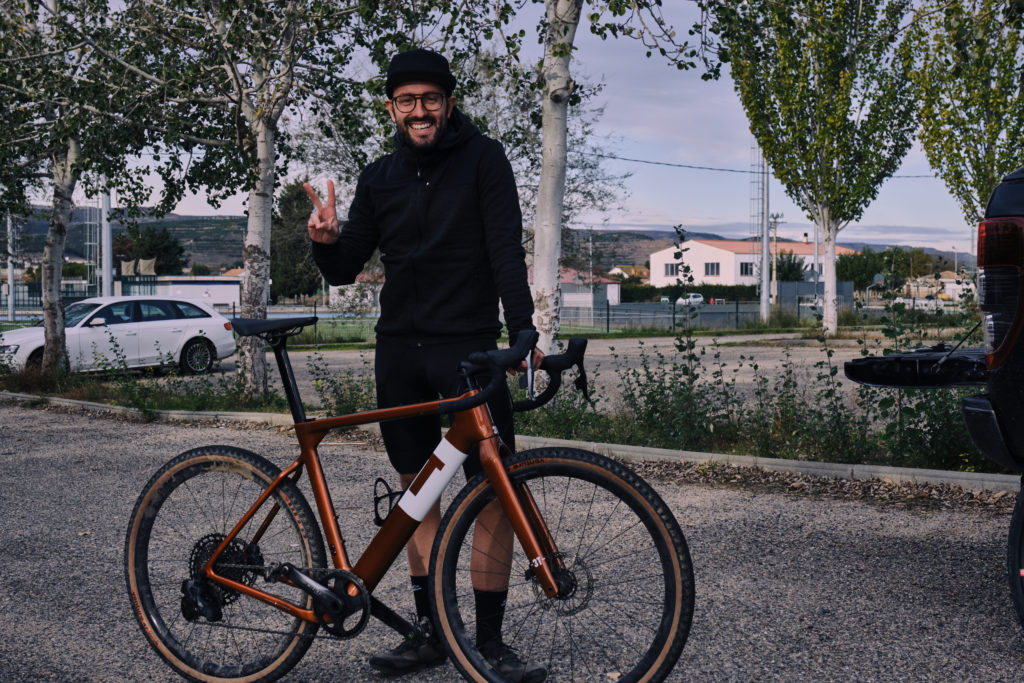 Everyone was setting up the bikes to start, 107kms on pure gravel roads.
The first km confirmed my suspicions, it would be a really good ride, we climb just 5km and the views and area were gorgeous, perfect groads, and nobody except us to enjoy the territory.
On the second climb, we had an unexpected guess, the wind….and he liked us because followed all day long! groups were necessary to keep pedalling and not die alone.
Up and down, headwind, lateral wind, doing echelons on gravel, it was a ride with friends but efforts were serious to keep us on time.
Two flat tires made my day, thanks good Jordan was there to rescue me, and I kept going with a super nice group of people until the last stop.
Nothing and everything at the same time, we spend more than 4h without nothing in our way, and everything that makes us happy, empty roads to cycling with a constant change of views, for sure a place to ride more gravel soon!
Thanks to Velodrom to organize the ride and the group of people who were with me, it's a pleasure ride and does teamwork.
Thanks to Jordan to save my ass with the van and helped me with the issues with the bike, and Tour.pics to capture the moments we will never forget.
Just one last question….NEXT??
Check the route on my Komoot profile