Tour Madeloc – Trip to Collioure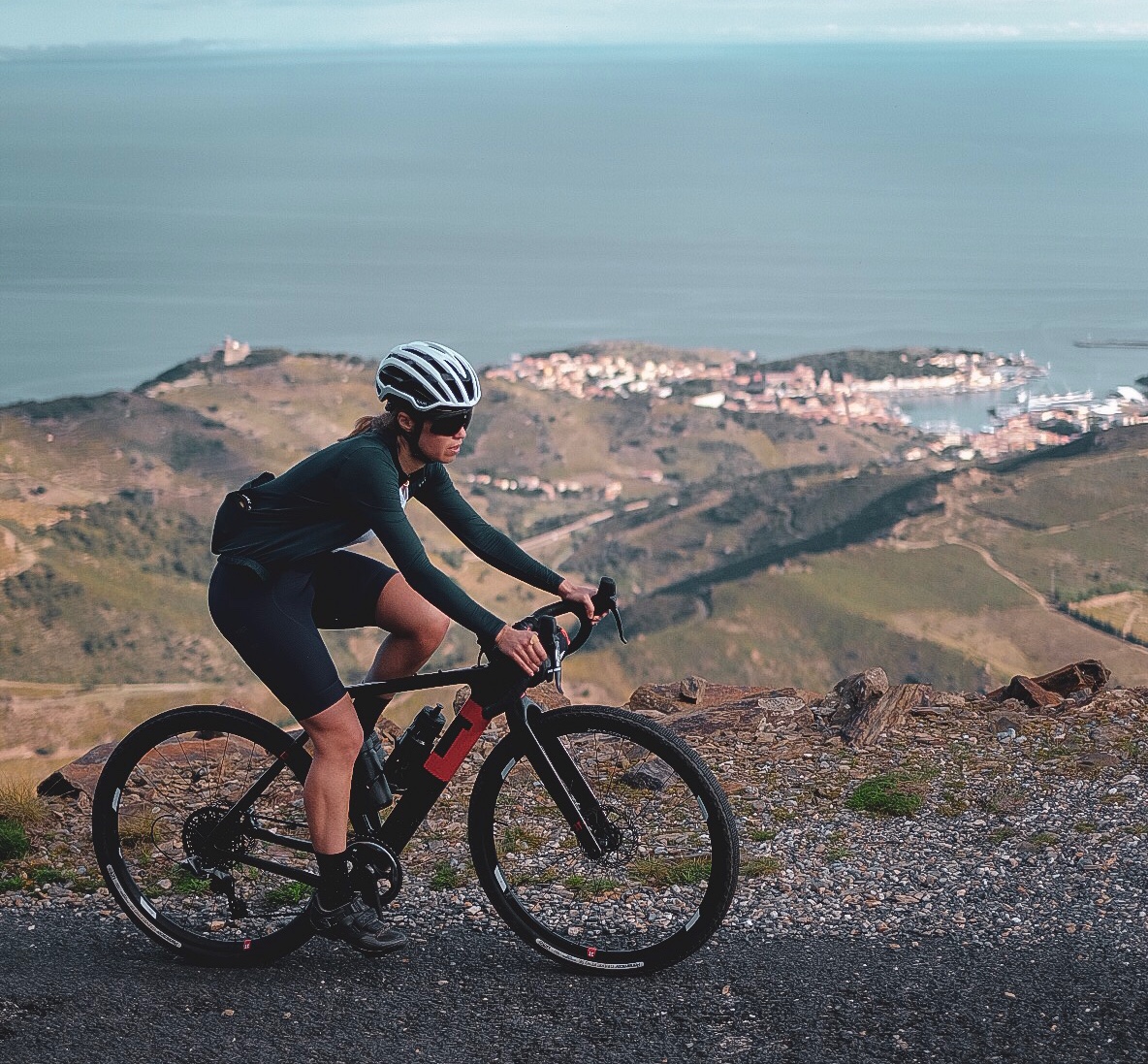 Since I moved to Girona a lot of my friends told me about the Tour de Madeloc and the Collioure area, we planned rides there several times but we always had something else to do so it was a pending destination.
I was attracted for the area, good climb, beautiful views and plenty of vineyards that make a perfect picture for a cycling and wine lover.
The area's not so far so we head from Girona to spend a day there before our ride the SaCostaBrava gravel race. To be honest, we planned via Komoot two rides there, one heading north following all the coast, and the other to attempt the Tour Madeloc. First one, it was cancelled due to a problem with the hotel owner, so we just did the last one planned, but I need to say, it was worth it.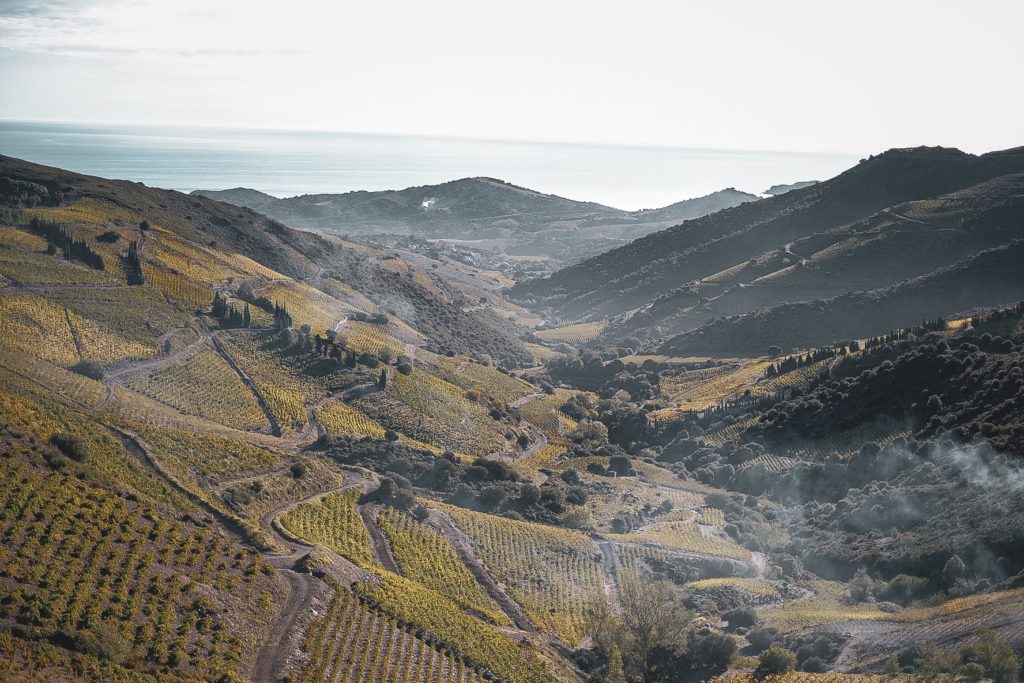 We start early on the morning for a secondary road leaving Collioure and crossing all the vinyards, before starting the road to climb Madeloc, we did climb the Coll de Mollo, short one bad with a steep hill on the middle, crossing all the valley until the top.
The second part was easy and with amazing views all climb long on our left, looking at the vineyards and the coast at the bottom.
I couldn't resist to stop and do some pictures, the image there was so perfect to stop, breathe and shoot.
We arrived at the last two km heading to a really small road, and the climb changes it, tarmac in really bad conditions and the gradient start heading up, cycling there start beeing no a joke but the views in each corner….what a view! so incredible. Images talk for itself, so have a look!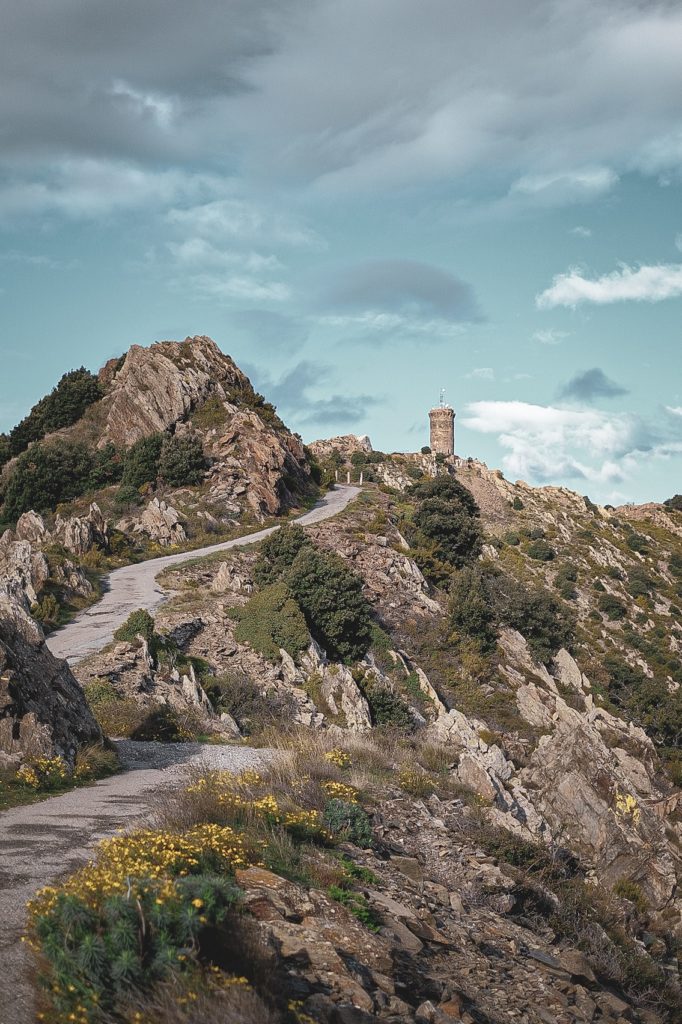 After climbing we did all the downhill via Port-Vendres and following the coast to ride back to Collioure, the sun was with us all day, so we enjoy a short but so beautiful ride.
The Madeloc it is one of the most beautiful climbs I did, it's true tarmac it's a disaster and climbing with a road bike requires to be careful, but the mixing views of mountains and sea at the end makes this climb unforgettable. If you are planning to visit the area, don't miss it! The view makes worthy the effort.
[Off ride]
Collioure is a super cosy town on the coast surrounded by a lot of vineyards, a perfect stop to enjoy a nice local wine after ride.
Hotel: Casa Païral
Restaurant/Wine: Le Jardin de Saint Sébastien